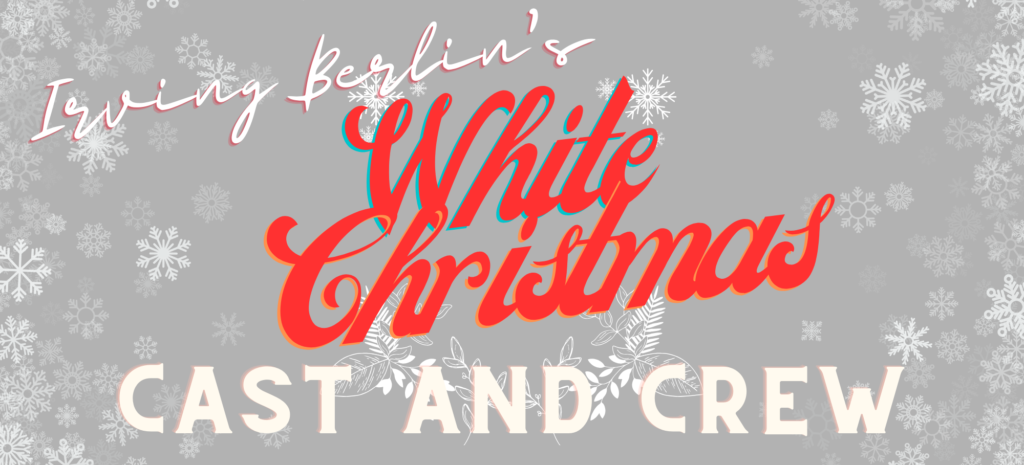 Thank you to all who applied to be a part of White Christmas.  It was a very tough decision!!!  We have a terrific cast and crew put together and we look forward to working with each of you.
The first meeting for ALL cast and crew will be on Monday, Sept. 25 from 4:30 – 6:30.  
 You need to make arrangements to be there! If you are not there, we will assume you are not a part of this play unless you make prior arrangements with me.
Please bring a 1" binder to the first rehearsal.